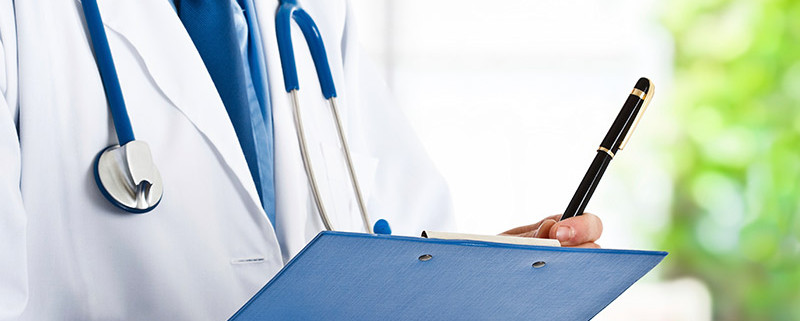 Dr. Marek Kacki Lauded As Most Experienced Doctor in U.S. Using New BTL Aesthetics System
NASHVILLE, Tenn. (August 6, 2013) – As one of the most experienced providers in the United States, Dr. Marek Kacki, director of VISAGE MedArt LLC, is announcing that he will begin treating patients today with VANQUISH™, the world's first non-invasive, non-contact, fat reduction system, designed by BTL Aesthetics.
VISAGE MedArt's regular scheduling of VANQUISH appointments comes a full month ahead of the manufacturer's nationwide release.
VANQUISH received FDA approval in October of 2012. Since then, BTL Aesthetics has been working with a select group of physicians in the U.S. to perfect their patient outcomes and experience. Dr. Kacki was one of three physicians handpicked by BTL Aesthetics to receive the device in early 2013 before any other medical practitioners. Dr. Kacki was selected because of his revolutionary discoveries in treating patients using Exilis, BTL Aesthetic's non-invasive treatment of wrinkles and rhytids.
"I believe that Dr. Kacki may have more clinical experience with Vanquish than anyone in the United States," says Scott Mills, Vice President of Sales, North America, BTL Aesthetics. "Dr. Kacki has great insight into how fat responds to certain conditions and his knowledge has helped us make many improvements to getting the best patient results possible."
In recent months, the industry has received a sneak peek at VANQUISH and its early results.
"While a lot of energy-based systems make the
non-invasive claim, with the release of its new Vanquish ™ device, BTL Aesthetics (Boston, Mass.) has succeeded in creating a truly painless, effective fat reduction device. Boasting the largest treatment area in the industry, the Vanquish uses newly developed Selective RF ™ energy technology to address fat reduction in these non-invasive treatments," says Jeffrey Frentzen, Executive Editor, The Aesthetic Guide, May/June 2013 issue.
Allure.com published a preview of VANQUISH in March after contributing editor at large Joan Kron attended the America Academy of Dermatology meeting in Miami Beach, Fla.
"Although VANQUISH heats the skin to 101 degrees, and the underlying fat to 120 degrees, one patient we interviewed says of the treatment that 'it just feels warm,' like standing in front of a radiator. There can be a few days of mild redness and swelling. Patients are advised to drink plenty of water before and after, which helps the body eliminate the dead fat cells. According to early data from the manufacturer, BTL Aesthetics of Framingham, Massachusetts, there have been no complaints of nerve pain, and no damage to the top and middle layers of skin, hair follicles, muscles, or internal organs," as reported by Allure.com.
Since the early 1980s, fat reduction has become a national obsession. Scientific progress has allowed for a significantly less invasive approach to the reduction of fat. Until recently, aggressive surgical procedures were the "gold standard" that included variations of liposuction.
BTL Aesthetics, manufacturer of Exilis, is set to release VANQUISH throughout the U.S. in September 2013.
"Being provided the unique opportunity to have access to VANQUISH during these past few months has given VISAGE MedArt the opportunity to go even further in establishing protocols and to use it to create a more aggressive and enhanced version of this non-invasive fat reduction method in select patients, that will not be available anywhere else at this time," says Dr. Kacki.
Opening in 2007, VISAGE MedArt LLC is a physician owned and operated medical office currently operating in Nashville. Dr. Kacki's unique position in the aesthetics industry was established by focusing on a creative approach to select, unique aesthetic services and procedures including advanced body sculpting and the most advanced injection techniques.
About Dr. Marek Kacki and Visage MedArt:
Marek Kacki, MD, founder of VISAGE MedArt in Nashville, has been in clinical medicine for the last 25 years caring for patients with critical and life-threatening illnesses as a Nephrologist. These include nine years in clinical academic medicine and 15 years in group practice in Nashville. His interest in invasive procedures brought him an international patent for intravascular prosthesis and delivery system.
Marek "Bohemus" Kacki is an accomplished artist as well. His work has been shown in exhibitions in the U.S., Europe and Australia. The love of medicine and art has led to the practice of Aesthetic Medicine at Visage MedArt.
"I am after total aesthetic and artistic results in all my patients," Kacki says. "As the rest of the aesthetic world recognized a long time ago, these can be achieved only with the understanding of, at the least, the basics of art. Only then will Aesthetic Medicine deserve its name as it has been for years in most other countries."
https://www.visagemedart.com/wp-content/uploads/2015/10/vanquish.jpg
600
800
Michael Constantino
https://www.visagemedart.com/wp-content/uploads/2015/09/Visage-Logo1.png
Michael Constantino
2013-08-09 18:03:58
2016-07-08 15:31:00
VISAGE MedArt Introduces "Vanquish"